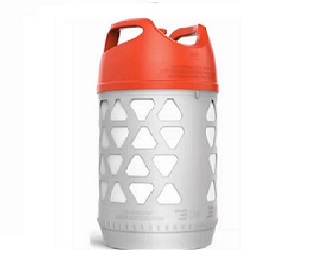 18.2 Water Capacity Filing Weight 7.5KG Portable New Material Hdpe Wrapped Fiberglass Composite Plastic Lpg Gas Cylinder
Benefits of composite LPG cylinders:
* Light Weight
* Transportation costs will be lowered due to the reduced weight.
* An even tare weight removes the need to adjust the filling machines for each cylinder,thereby saving man hours.
* Explosion safe
* Explosion-proof under fire exposure and impact load
* Corrosion free and ultra-violet radiation proof
* Transparency
* Hight quality
The ultimate goal is to produce a high quality,"safety first" factory and products that are approved by international government agencies for containment and transportation of LPG.
Technology data:
* Overall height: 499 mm
* Water capacity:18.2L
* Diameter:307 mm
* Gross weight: 4.5 kg
* Inner liner material: HDPE
* Outer shell material: Fibre glass composite
* Production standard: T/CATSI 02 005-2019
* Pressure: Ph 3.2Mpa
* Burst pressure: Pb 15Mpa
* Working pressure: Pw 2.1Mpa
* Valve thread: G3/4
* Valve torque: 80-120Nm
* Life: 12 Years at least
* Inspection period: 4 Years
* Valve standard: T/CATSI 02 005-2019
* In spection standard: T/CATSI 02 005-2019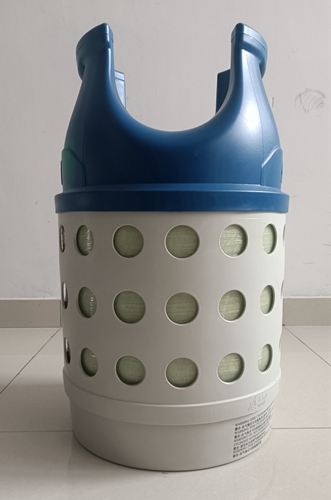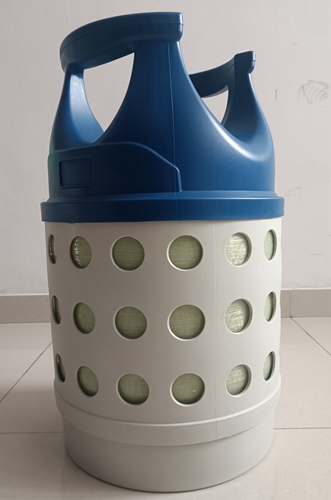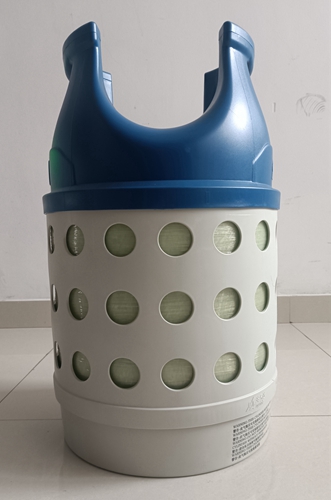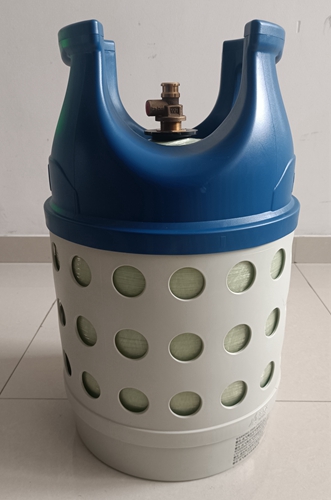 Portable light weight new material HDPE wrapped fiberglass composite plastic LPG gas cylinder
Features of composite LPG cylinder :
1.Light weight & portable,50% lighter than steel cylinder
2.Unique hollow out design
3.Visible liquied level
4.Beautifully design
5.Rust-free and corrosion resistance
6.Easy-to-clean
7.It will not explode even during burning
8.Long life 15 years and high safety
9.Can be used in any application,easy to operation
10.The appearance color will always maintain