LPG Cylinder Dome Forming Moulds
LPG Cylinder Dome Forming Moulds
Mould Name: Forming Mould,Blanking Mould,Stretching Mould,Deep Drawing Mould
Die Name: Forming Die,Blanking Die,Stretching Die,Deep Drawing Die
Min. Order: 1 Piece
FOB Price:US $3,000-40,000/ Piece
Port: Ningbo/Shanghai,China
Production Capacity: 580 pieces/Year
Payment Terms: T/T (Telegraphic Transfer via bank), L/C at sight,Western Union,Paypal,X-transfer
Application: LPG Liquefied Petroleum Gas Cylinder Production Line
Material: Hard Alloy and Steel Bonded Carbide
Processing Method: Stretching,Blanking,Punching and Shearing Mould
Technology: Forming,Blanking,Stretching,Deep Drawing
Process Combination: Single-Process Mould
Manufacturing Technology: CNC, Computer Technology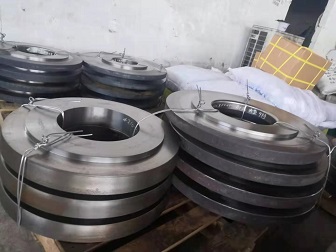 Model NO.:SLD-6
Driving Motor Type: Permanent Magnet
Mold Cavity Technology: EDM Milling
Milling Speed: Normal Speed
Parts Detection Method: Measurement of Three Axis NC
Transport Package: Exportable Wooden Case
Specification Size: customized
Origin China
HS Code 8207209000
LPG Cylinder Dome Forming Moulds
LPG cylinder handle is formed after several processes. The steel coil is de-coiling and flattening, then it is feeding to the blanking machine, next is info. stamping, then vertical edge bending, pressing rolling, upper edge bending, and last is the handle bending.
The whole set of handle forming moulds mainly contains the blanking mould, the stamping mould, the vertical edge bending mould, the rolling mould, the upper edge bending mould, and the handle bending mould.
SLD mould is professional in the stamping dies, especially in electric water heater tank, air conditioner shell, oven shell, cooker hood, electric pressure cooker, rice cooker, LPG cylinder, air compressor tank, Dura cylinder production.
We can make and design stamping dies for all of these products.
With more than 20 years of professional experience in mold design and manufacture, we have established the full process from proto-type samples quantity production quality control. Provide a one-stop solution for our customers, from design manufacture to technology support.We are the specialist in the mold industry.