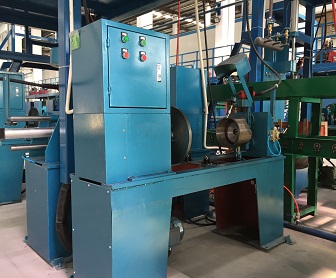 The equipment is a special equipment for girth welding of steel cylinder.
It consists of automatic welding machine gas shielded welding power supply and welding frame.
The speed of the cylinder (i.e. the speed of welding) is controlled by the speed regulating motor.
The welding quality of the equipment is stable and the production efficiency is high.
The orientation of the welding head of the head can be adjusted, and the clamping device adopts the pneumatic device to make the loading and unloading rapidly completed.
Technology parameters:
1.Pressure of pneumatic actuator:0.6MPa
2.Power of motor:0.55KW
3.Speed of revolution:1rpm(adjustable)
4.Input power:380V 50HZ