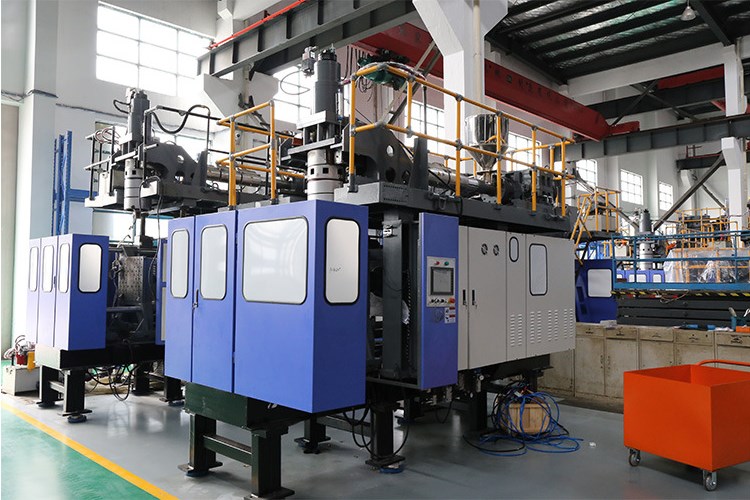 TDB-10F
Performance and advantages
Station:Single
Die head:Single die-head
Suitable for the production of 5~10L plastic hollow products.
Stackable containers , optical bucket and different kinds of chemical drum.
Accumulator type of head with high output extrusion system.
Standard hydraulic servo system.
We are the top blow molding machine manufacturer in China,which is the technical enterprise for the plastic hollow blow molding machinery,integrating production, R & D and sales.We can provide users with PET bottle blowing machine, injection molding machine, blow molding hollow molding machine, extrusion molding machine and film blowing machine suitable for processing various special and special raw materials. Such as the production of PE, PP, PC, PA, PS, ABS, EVA, PETG, EVOH, PVDC, pan, PPE, POM, TPE, PET and other products. It is a professional plastic machinery sales Co., Ltd. integrating sales and maintenance service technical guidance. It is mainly engaged in plastic machinery, accessories, molds, raw materials and other related products.
Kautex is the final choice,China blow molding machine not available now Kautex Maschinenbau is one of the world's leading producers of extrusion technology.Its blow molding machines are synonymous with maximum productivity,sustainability,and product quality.Although there are manufacturers of this type of blow molding machine in China at present, its stability and production efficiency are relatively poor, and it is not very good under the continuous production conditions and the production conditions of multi-specification cylinders.Most of these blow-molding machines made in China can only be used for demonstration or sample production. In terms of mass production,Kautex is the final choice.