The sea freight and shipping cost in August still shows no sign of falling
01 August 2021
The sea freight and shipping cost in August still shows no sign of falling. And shipping companies began to carry the flag of price increase by charging various surcharges !
The shipping companies that raised gri in August included: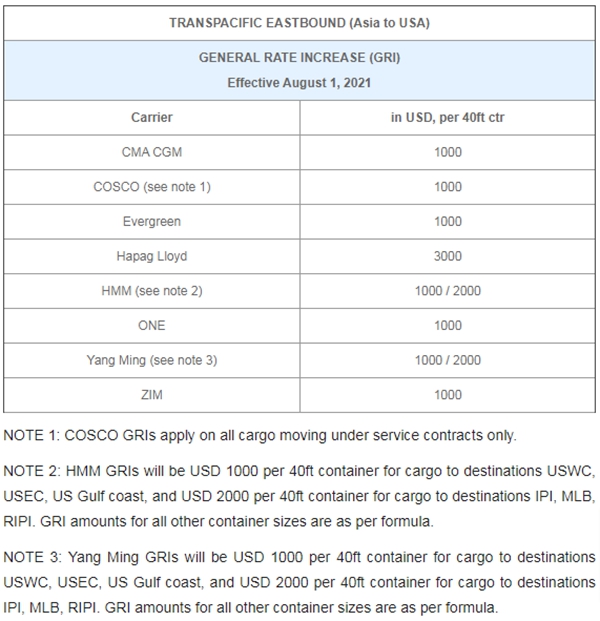 Hapag-Lioyd added PSS to China Australia route from August 1th: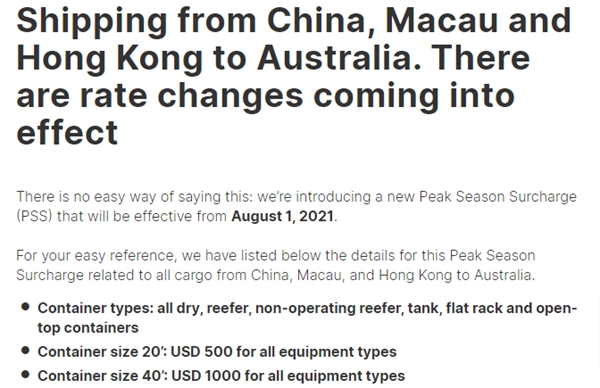 ZIM imposed CGS at U.S. ports from August 1: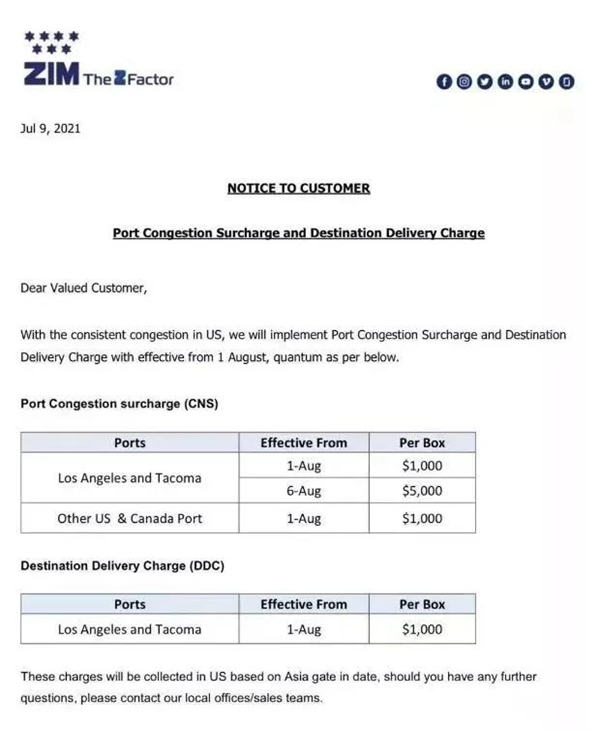 Mason will adjust the CGS of west American port from August 5th: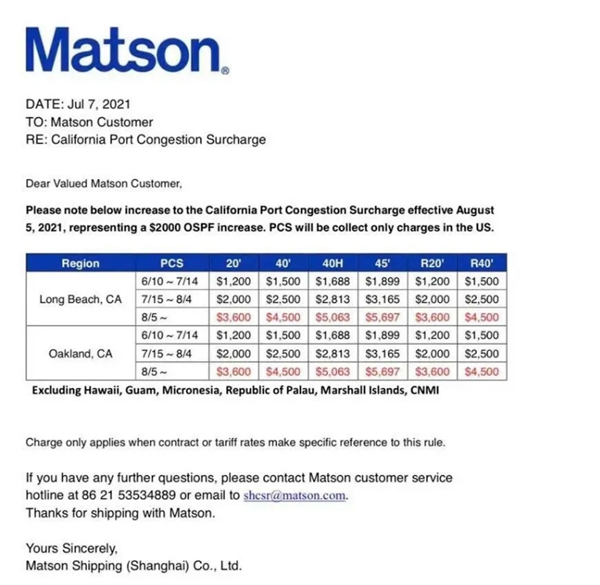 MSC will add CGS to the ports of United States and Canada from September 1th: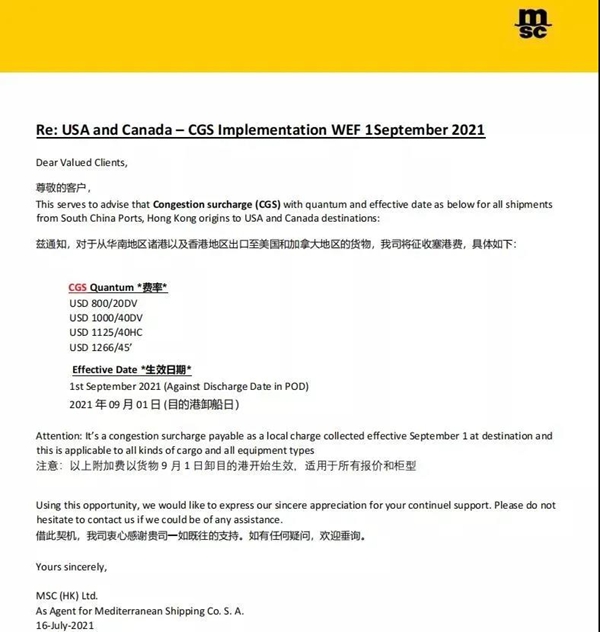 Hapag-Lioyd has imposed additional VAD on China North America routes since August 15th: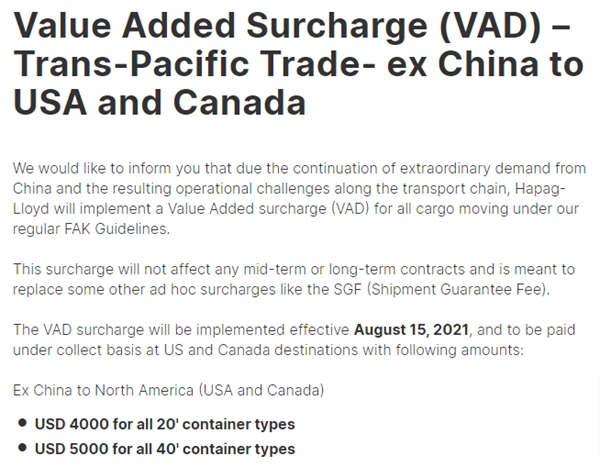 Shanghai to Rotterdam freight rate has exceeded 13000 US dollars, up 623% year-on-year;
Shanghai to Genoa freight rate exceeded US $12000, up 546% year-on-year;
Shanghai to Los Angeles freight rate has approached us $10000, up 239% year-on-year;
Shanghai to New York freight rate exceeded US $11000, up 244% year-on-year.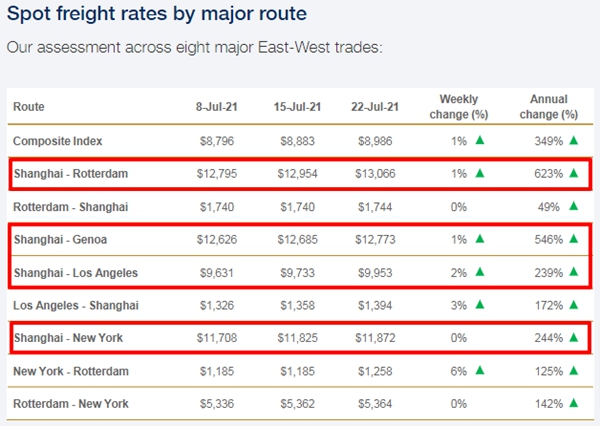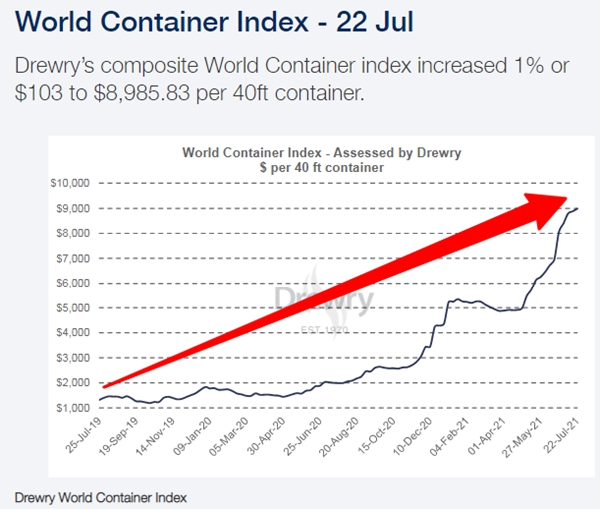 According to Drewry's prediction, the freight rate will continue to rise in the next few weeks, but the increase will slow down. If you can ship at this time, hurry out!
At present, the United States has taken action. The Federal Maritime Commission (FMC) of the United States plans to audit the top nine container shipping companies operating in the U.S. market to find out whether they are using their market power to charge excessive container demurrage and port demurrage fees from shippers. It will also provide additional information that will help regularly monitor the maritime service market.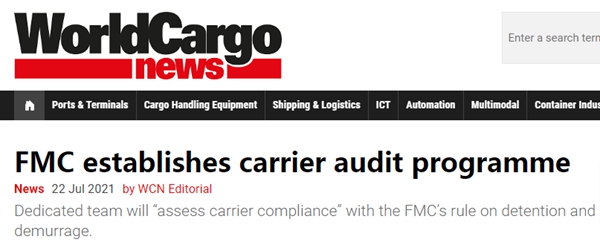 https://www.worldcargonews.com/news/news/fmc-establishes-carrier-audit-programme-66773
The audit objects of FMC include the top nine container companies: Maersk,Mediterranean Shipping Company S.A, COSCO,CMA-CGM,EVA,Hapag-Lioyd,ONE, HMM and Yangming Marine.Among the top ten shipping companies, only ZIM was spared.